ADDX Events
Get market insights and learn about various investment topics
---
Past events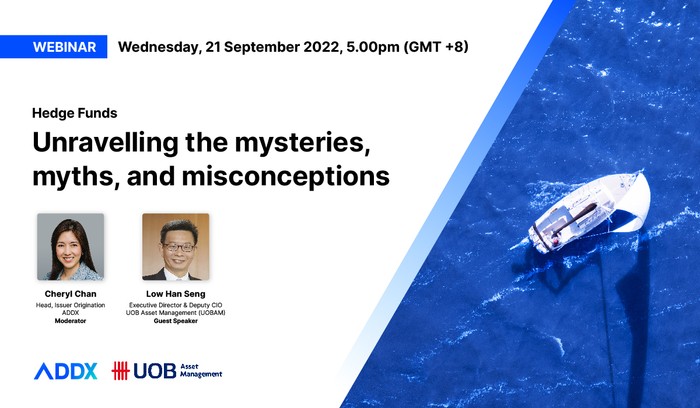 Wednesday, 21st Sep 2022, 5.00 pm to 6.00 pm (GMT+8)
Webinar
Hear first-hand from the Deputy CIO of UOB Asset Management, Mr Low Han Seng, as he educates us about the Hedge Fund industry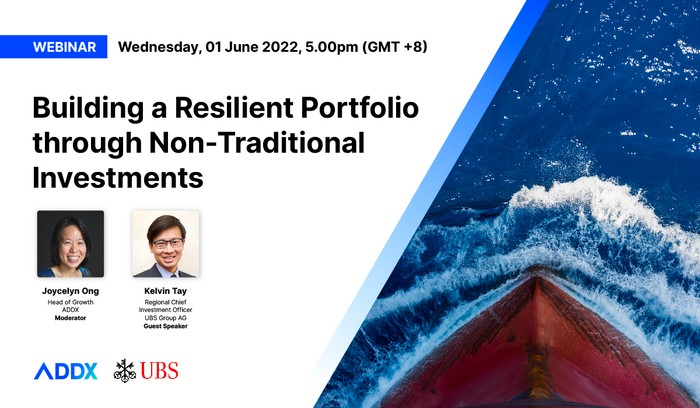 Wednesday, June 1 2022, 5.00 - 6.00pm GMT +8
Webinar
Hear first-hand from Kelvin Tay, Regional Chief Investment Officer of UBS, as he guides us through the financial world from his lens and tells us how investors can construct a resilient portfolio using non-traditional asset classes.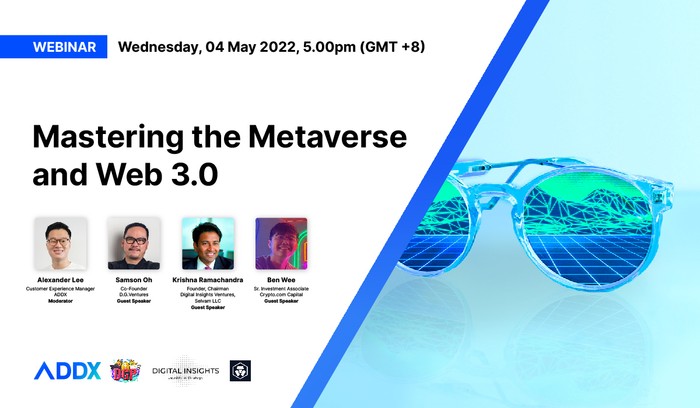 Wednesday, May 4 2022, 5.00pm - 6.00pm GMT +8
Webinar
To help investors familiarize themselves with the Metaverse and Web 3.0, this webinar will cover:
• What is the Metaverse, and what is Web 3.0?
• What are the investment opportunities in the Metaverse?
• What are the associated risks of investing?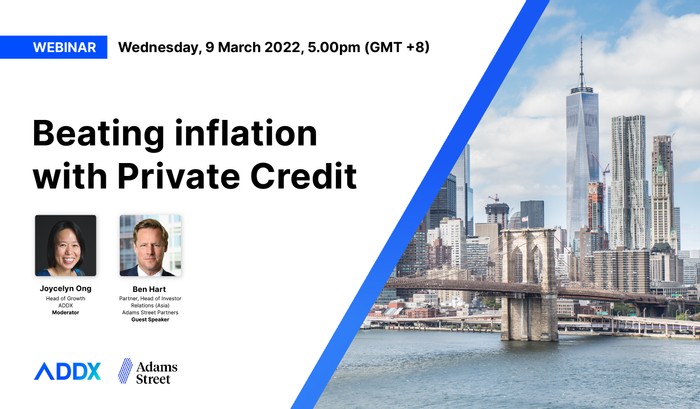 Wednesday, March 9 2022, 5.00 - 6.00pm GMT +8
Webinar
Private credit loans are typically floating rate, making them less vulnerable to interest rate rises. This could make it a smart investment choice when faced with the prospect of long-term inflation and rising rates. Join us to learn more about:
• Private credit outlook in 2022 and beyond
• How private credit has an advantage to beat inflation and rising rates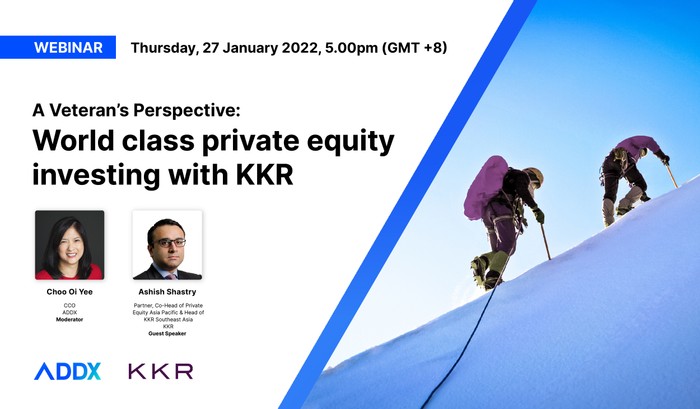 Thursday, Jan 27 2022, 5.00 - 6.00pm GMT +8
Webinar
In this exclusive webinar hosted by ADDX, we invite you to learn how KKR builds its private equity business by investing in industry-leading companies that operate across markets and communities around the world.
Load More