Digital asset services built for Wealth Managers.
Safeguard your clients' digital assets with industry-leading technology.
ADDX Advantage is the simple, secure solution.
ADDX Advantage is now giving Wealth Managers the ability to store digital assets for their clients, in addition to unlocking access to private market investments. Grow your digital assets under management
Institutional-grade security technology Multiple currencies and security tokens
First-in-class protection for peace of mind.
Be among the first to offer a top-tier integrated wallet solution for your clients that doesn't compromise on safety and security.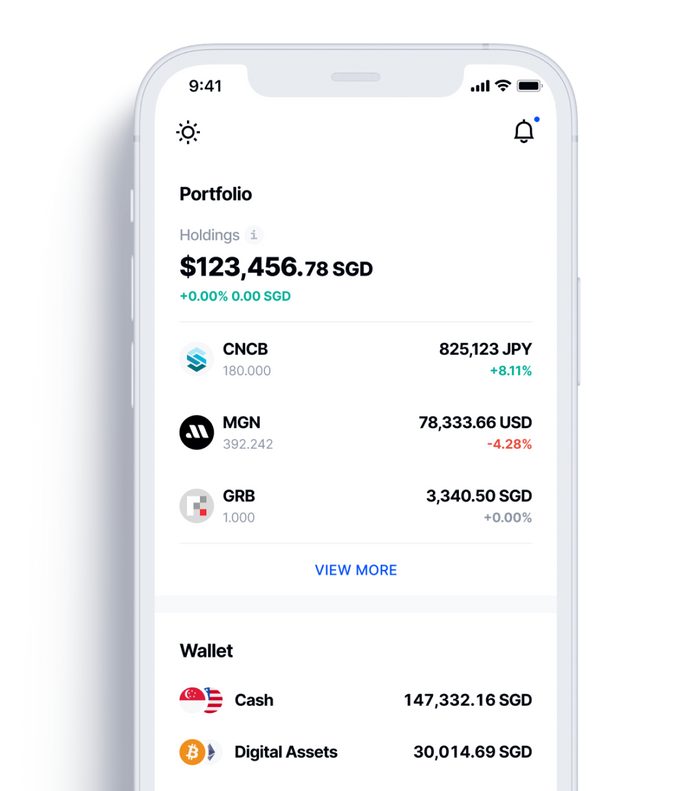 MPC Technology
Cutting-edge cryptographic technology combined with robust business processes to ensure an institutional-grade custody solution for your digital assets.

Cybersecurity Experts
Developed by industry-leading cybersecurity experts, designed to exceed the highest security standards.

Regulated, Audited, Certified
We're regulated by the Monetary Authority of Singapore and a recognised market operator, holding a capital market services license. We are also ISO/IEC 27001:2013 certified.
A big leap towards advancements in security.
The MPC (Multi-party Computation) technology used in the wallet excels beyond traditional Multisig technology used in most digital asset wallets.
MPC
Multi-party Computation Technology

Keyless
Distributed key shares; no complete private key exists at any point in time, eliminating risk of compromise

Full Privacy
Runs entirely off-chain; hackers do not have access to insights into security policies or update practices

Multi-Layered Security
Key shares are auto-refreshed in time-based intervals, providing additional layer of protection
VS
Multisig
Multisignature Technology

Multiple Private Keys
High risk of compromise when responsibility of security falls on a few individuals

Private Data Disclosed
Hackers can analyse electronic trails as approvals and policy changes are recorded on the blockchain

One-Layer Security
Private keys protected by corporate officers stay the same over time, making it more prone to attacks
Ready for safer access to better investments?
ADDX Advantage provides Wealth Mangers with a secure and trusted platform to store digital currencies for their clients.
Frequently asked questions
We're always happy to help. Get in touch with us, and we'll get an ADDX representative to connect with you.
Contact us